Keynote Talks
Shifting our social responsibilities to ICT
Gabriele Kotsis
Institut für Telekooperation
Johannes Kepler University Linz
Altenberger Strasse 69, 4040 Linz, Austria
gabriele.kotsis@jku.ac.at

Abstract
Technological advances have opened up new interaction and communication possibilities from humans to computers but also from humans to humans and have brought significant improvements for people with special needs. However, sometimes expectations in ICT appear to be unrealistic, ICT is not the answer to all of our problems and it is still our responsibility as human beings to consider and care about our environment and the people living in it.
In this talk, I am going to discuss a selection of technological advances that had significant impact and the potential to improve the world we live in. But I will also critically reflect on the social responsibilities that we all have and how to align this with technological advances.
Gabriele Kotsis
Univ. Prof. Mag. Dr. Gabriele Kotsis - Prof. Kotsis received her master degree in 1991 (honoured with the Award of the Austrian Computer Society), her PhD in 1995 (honoured with the Heinz-Zemanek Preis) and the venia docendi in 2000 (computer science, from the University of Vienna). She was working as a researcher and teacher at the University of Vienna (1991-2001), at the Vienna University for Economics and Business Administration (2001) and at the Copenhagen Business School (2002). Since December 2002 she is holding a full professor position at the Telecooperation Department at the Johannes Kepler University Linz. Her research interests include performance management of computer systems and networks, workgroup computing, mobile and Internet computing, telemedia and telecooperation. She has experience in national and international research project in those areas, including for example the EU-funded international BISANTE project on network traffic modelling and simulation, where she was technical leader, or the EMMUS project on Multimedia Usability where she was project coordinator. Gabriele is author of numerous publications in international conferences and journals and is co-editor of several books. She is member of IEEE and ACM and acting president of the Austrian Computer Society. She is actively participating in the organization of international conferences.
Confident Computing - a New Paradigm for Interactions on the Web and Internet
Professor Elizabeth Chang
Director, University Tier 1 Research Institute
Digital Ecosystems and Business Intelligence Institute Curtin University of Technology

Abstract
The advent of the internet and web based applications have created connectivity in a previously inconceivable manner between organizations, businesses and individuals, leading to the networked economy. This has introduced new organizational forms of doing business moving from closed static models to open collaborative dynamic self-organizing models. This new openness has sometimes led to a loss of confidence in clients on the internet. In order to address this, we introduce the new paradigm of confident computing which has following elements:
information security and protection
trust in the entities, products, services or service providers with whom the interaction is talking place
risk containment through ensuring that the consequence of the failure of interaction is limited
privacy and protection against unauthorised dissemination and access to information
These elements are of paramount importance in open networked environments. They are of equal importance in platform based extended enterprises or digital ecosystems of coalition of self organizing autonomous entities.
This keynote will explain how the above elements can be measured, preserved and breaches in them captured quickly. This represents a new paradigm of interaction on the web through confident computing that transcends previously notions of web interaction and Internet Computing.
Elizabeth Chang
Elizabeth Chang joined CBS in 2003 from the University of Newcastle. She is now the Director of Digital Ecosystems and Business Intelligence Institute (DEBII), Tier 1 University Centre for Research Excellence and a CBS AoRE. She has over 300 scientific publications which include 3 books (and another 3 in the pipe line), journals, peer reviewed conference papers and has delivered 10 keynote speeches at international conferences and a patent with several patent application in Process. All her research and development work is in the areas of frontier technologies and applications. These applications include industrial informatics, Business Intelligence, bio-informatics and logistics informatics. Her key research areas include issues related to the process of producing IT applications, e-services, trustworthy computing, XML and ontology, digital ecosystems and Human System Interaction.
She works collaboratively with all research areas in CBS, and many Curtin-wide including Humanities, Health and Engineering. She also collaborates with several groups nationally and internationally.
She has held six ARC Linkage and Discovery grants and University Research Centre of Excellence grants over the last 5 years as Chief Investigator along with industry partner funding and collaboration of over $5 million. She has been CIO for a large multinational logistics operator in Hong Kong and worked as Software Engineer for Philip Public Communications in Melbourne. She has been Associate Professor at the University of Newcastle and held academic appointments at La Trobe University and Swinburne. She is an adjunct Professor of the Institute of Software, Chinese Academy of Sciences and UTS. She actively contributes to many international and national conference organising committees as general and technical chair, acts as associate editors for several IEEE, IFIP and other International journals as well as being on several boards for research societies including Vice Chair for the IEEE Technical Committee on Industrial Informatics, a member of IEEE's Industrial Electronics Society's Advisory Committee and Vice Chair for IFIP Working Groups and what is more, she is beautiful.
Education: The Quest for the Lost Wisdom in the Maze of Knowledge
Jubair Jwamear A. S. Al-Jaafar Alhadithi
Prof. Dr. of Computer Science
CCIS/UTP- Malaysia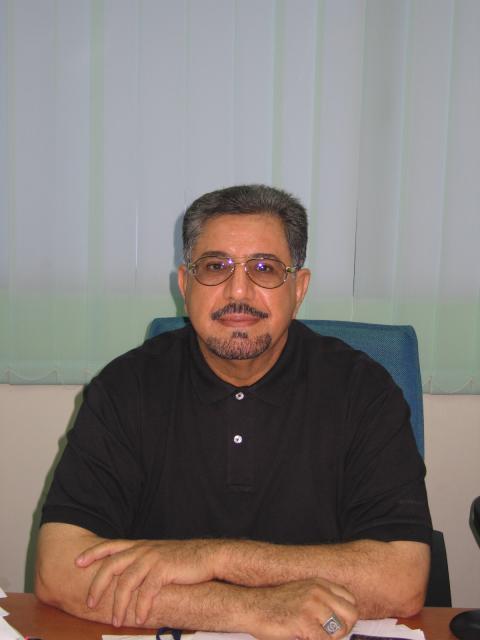 Abstract
A novel method to assess the complex education process has been devised. The technique involves the quantification of Learning Outcome, which has hitherto been largely subjective and cumbersome despite the technological advances in learning and teaching aids. This new technique presents an objective assessment in mathematical form. The approach is an innovated metric suit based on a measure of entropy related to learning outcome. The 'Information' entropy is computed and used as a measure of knowledge (useful information). Another learning outcome is the proper application of relevant knowledge termed 'Wisdom'. Wisdom can also be measured using entropy computations. In this sense, entropy is related to the factor of disorder. The various parameters are presented by random variables. Because the amount of the required computations is substantially large, only the most effective of variables will be considered. The results obtained so far are encouraging. However, further research and evaluations are required to authenticate this metric suit. Various areas of application will further ascertain the robustness of the metric suit. Comprehensive tests and thorough analyses will provide a strong basis for evaluation judgment. The model treats the education process as a communication channels. The transfer of information between the senders and recipients depends on the amount of uncertainty presented by each of the components that constitutes the system. The computations of entropy involve all the programs that constitute a discipline at university level.
Jubair Jwamear A. S. Al-Jaafar Alhadithi
Jubair Jwamear A. S. Al-Jaafar Alhadithi is a professor of Computer Science at the University of Technology PETRONAS (UTP), Malaysia. Received his BSc in Physics from the University of Baghdad in 1968), BSc in Computer science, University of New- Castle-Upon-Tyne, England 1976, MSc in Theory and Applications of Computations from the Loughborough University of Technology, England 1978, and PhD in Computer Science, Strathclyde University, 1983, Scotland. Supervised 107 PhD, MSc and Higher Diploma. Published more than 40 papers. Winner of Regional and National awards. Receiver of Jabir Bin Hayyan award for distinguished Scientists in 1988, from the IAEC. Expert of Computers and Information Technology, the AFSRC, the Arab League from 1993 until 2001. Consultant of Software Developments to 2 International Groups: APSEED based in Hong Kong and TAJ Computers based in India. Member of 5 International Conferences. Associate Editor In Chief of the Internationally Indexed IT Journal. Voting member of the IEEE and ACM. Member of the Friends of Wisdom Group.