Indonesia's Some Facts
Language
The language spoken in Indonesia is Indonesian. English is 2nd language especially at the tourist area (or at least understand some English).
Currency
The currency is Indonesian Rupiah (in short: IDR or Rp). Banknotes ranging from 1,000 ; 2,000 ; 5,000 ; 10,000 ; 20,000 ; 50,000 and 100,000. And coin ranging from 50 ; 100 ; 200 ; 500 and 1,000. Information of daily exchange rate can be found in newspapers or from the net. Some Indonesia banks provide this on their websites. Credit cards are acceptable in hotels, restaurants, shops and travel agencies.
To check currency converter.
Voltage
The electric voltage is 220 volts. A standard voltage converter and plug adapter should be sufficient for conversions. Normally, the electrical outlets in Indonesia require a two-prong plug with round prongs (technically known as Type C, E, and F). A plug adapter and phone jack adapter that can be easily purchased at an appliance store.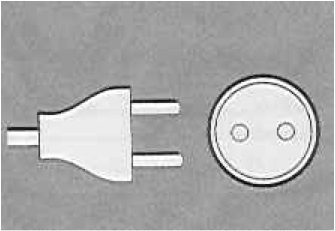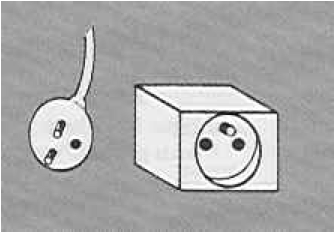 Office Hours
Business office hours are generally Monday-Friday 9 am to 5 pm. While larger stores and shops in shopping areas operate from 9:30 am to 9 pm, Monday-Sunday. Some minimart (shops) operate 24 hours.
Tax
A sales tax (VAT) of 10% is included in the price of almost all purchases, while service tax is vary, raging from 5% to 11% depend on the outlet. Getting tax refund is rare.
Telephone
Indonesia's country code is +62 and local code for Bali is 0361. If you want to call ambulance/first aids dial 118, the police 110; fire 113; Information 0361 108 .
Time Zone
Indonesia has three time zones—Western Indonesia Time (WIB) which is GMT +7 (covering Sumatra, Java, Madura, West Kalimantan, Central Kalimantan), Central Indonesia Time (WITA) which is GMT +8 (covering East and South Kalimantan, Sulawesi, Bali, Nusa Tenggara) and Eastern Indonesia Time (WIT) which is GMT +9 (covering Maluku and Irian Jaya).
Bali is GMT + 7 or 17 hours ahead of US Pacific Standard Time.
Weather and Climate
December is usually in the middle or rain season. Even though nowadays weather is quite unpredictable. Climate in December around 28°C – 32°C
Tipping
A 11% service charge is included in most restaurant bills, but it's common to round up restaurant bills and taxi fares.