Visiting Yogyakarta
Indonesia and Yogyakarta
Indonesia straddles the Equator between the Indian Ocean and the Pacific Ocean. It has land borders with Malaysia to the north; East Timor and Papua New Guinea to the east, Australia to the south and the Philippines, Vietnam, Singapore, Thailand to the north.
Indonesia's unique and cultural heritage, shaped over the centuries by Arabic, Chinese, Indian, Malay, and European influence. This cultural fusion is evident everywhere and has shaped both the country's architecture and its diverse visual and performing arts.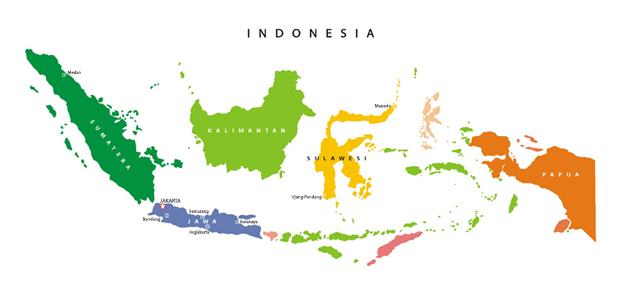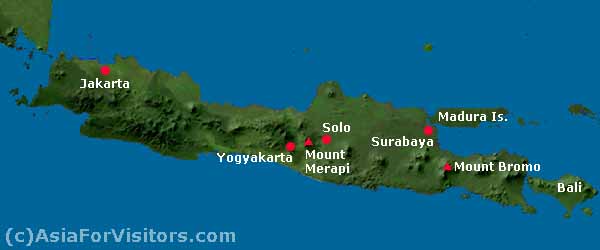 Travel to Yogyakarta
Yogyakarta, or commonly people called "Jogja" is the capital city of Yogyakarta Special Region in the central of java island. This special status was a gratitude to the Sultanate of Hamengkubuwono, which has ruled the area since 1755 and steered the state through difficult times of occupation and revolution. It is one of the center for the Javanese cultures as the largest Indonesia's cultural and tradition.
Yogyakarta has one airport, The Adisucipto International Airport but only 2 international airlines flight fly direct to Yogyakarta, Air Asia (from Singapore & Kuala Lumpur) and Silk Air (from Singapore). Other International flights fly via Jakarta or Denpasar.
When plenty of time available, Train and Bus can also be another alternative to come to Yogyakarta from some major cities in Indonesia like Jakarta, Bandung, Semarang, Surabaya, Denpasar - within island of Java & Bali.
Links:
Online travel & Hotel bookings: https://www.traveloka.com/en/
Things to do in Yogyakarta
Being one of the oldest cities in Indonesia, Yogyakarta has many heritage buildings and monuments, strong local tradition and cultures, and a lot of natural wonder to explore. There are a lot of tourist attraction in this historical city, so many things to do around the city but the most people come to Yogya to visit Borobudur Temple. Five top things not to miss in Yogyakarta:
1. Borobudur & Prambanan Temples
Borobudur and Prambanan are the two most famous must see ancient temples are both UNESCO official World Heritage Site. Borobudur, an 9th century Buddhist temple and Prambanan, a Hindu temple.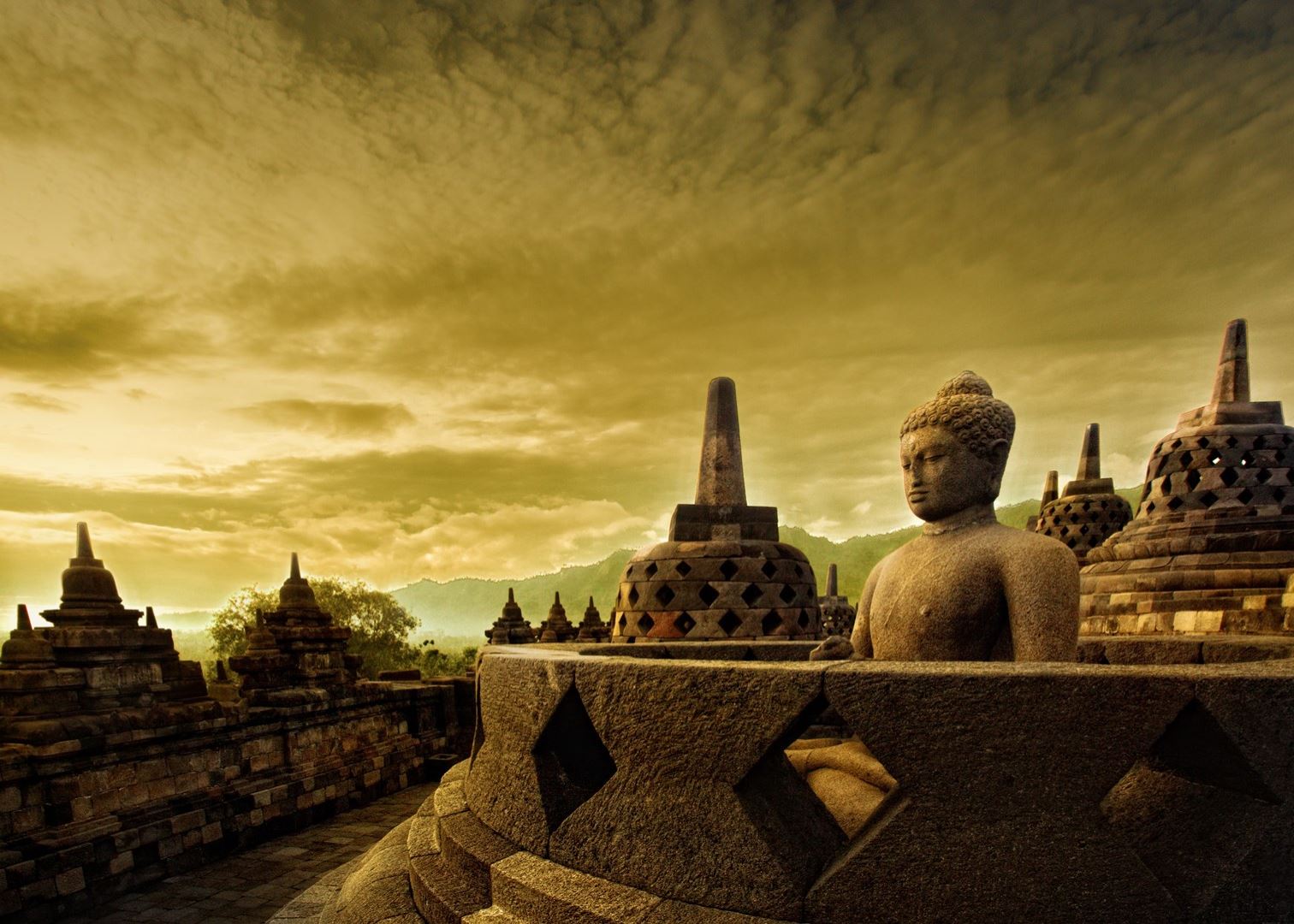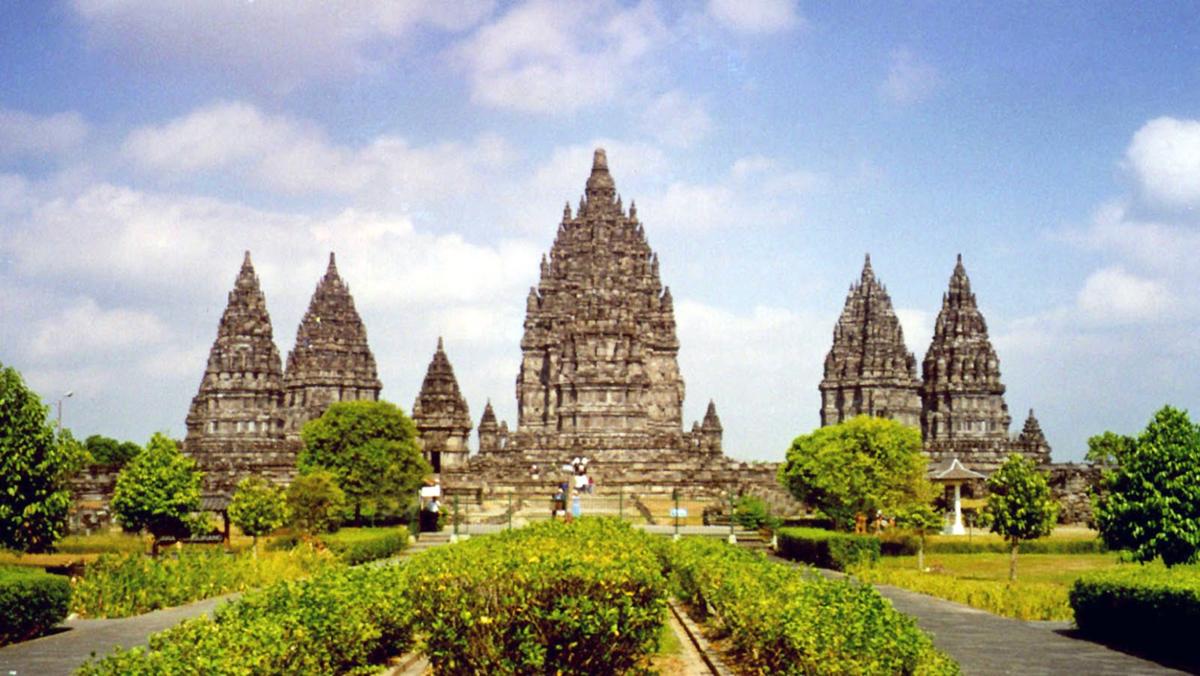 The best way to visit the temples is before the Sunrise to watch the Sun's rising from the top of the Borobudur temple, after that to Prambanan.
2. Sultan Palaces
The first palace is Sri Sultan Hamengkubuwono's palace, better known as Kraton Ngayogyakarta' or just call it less formally "Kraton". Sri Sultan Hamengkubuwono XI is the current ruler as the Governor of the Special Region of Yogyakarta. The other palace belongs to another 'autocrat' family (then was a small Javanese princely state within the Sultanate of Yogyakarta). The Paku Alaman Palace is the resident of Prince Paku Alam - who act as the Vice Governor.
3. Mount Merapi
Yogyakarta lies in one of the most seismically active parts of Java and Mount Merapi is the most active of Indonesia's 127 active volcanos. Located 25 kilometers north of Yogyakarta (near Borobudur), has a 2968meter-high stratovolcano with steep slopes and an almost perfect cone shape. The United Nations cites Merapi as one of 16 volcanoes worldwide that pose especially serious threats because of their activity and vicinity to major population centers. Despite frequently giving out smoke, Merapi still attracts hikers and climbers.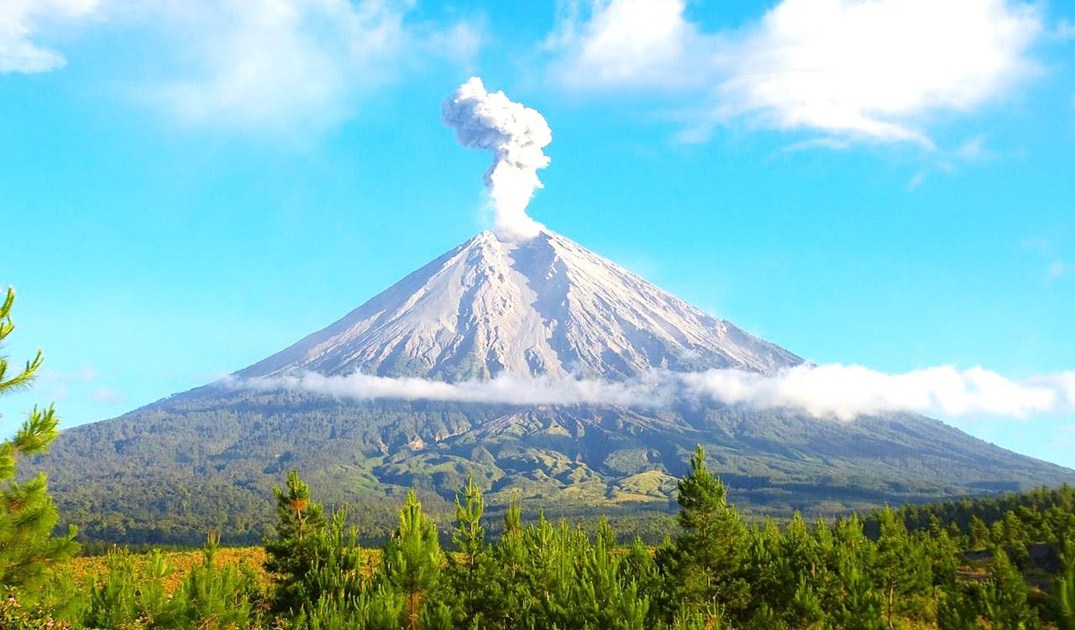 4. Malioboro Street
Jalan Malioboro or Malioboro Street is a major shopping street in Yogyakarta. It lies north-south in the line between Yogyakarta Kraton and Mount Merapi. The street is the centre of tourist district -mostly domestic tourists- surrounded with many hotels, restaurants, and shops nearby.
Walking along Malioboro street is just like entering into a big craft market where crafts sellers sell many kinds of handicraft and also the place for street artists; street musicians, street painters, and other artists exhibit their creations. In the evening, several street side restaurants, called lesehan, operate along the street.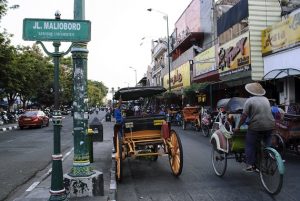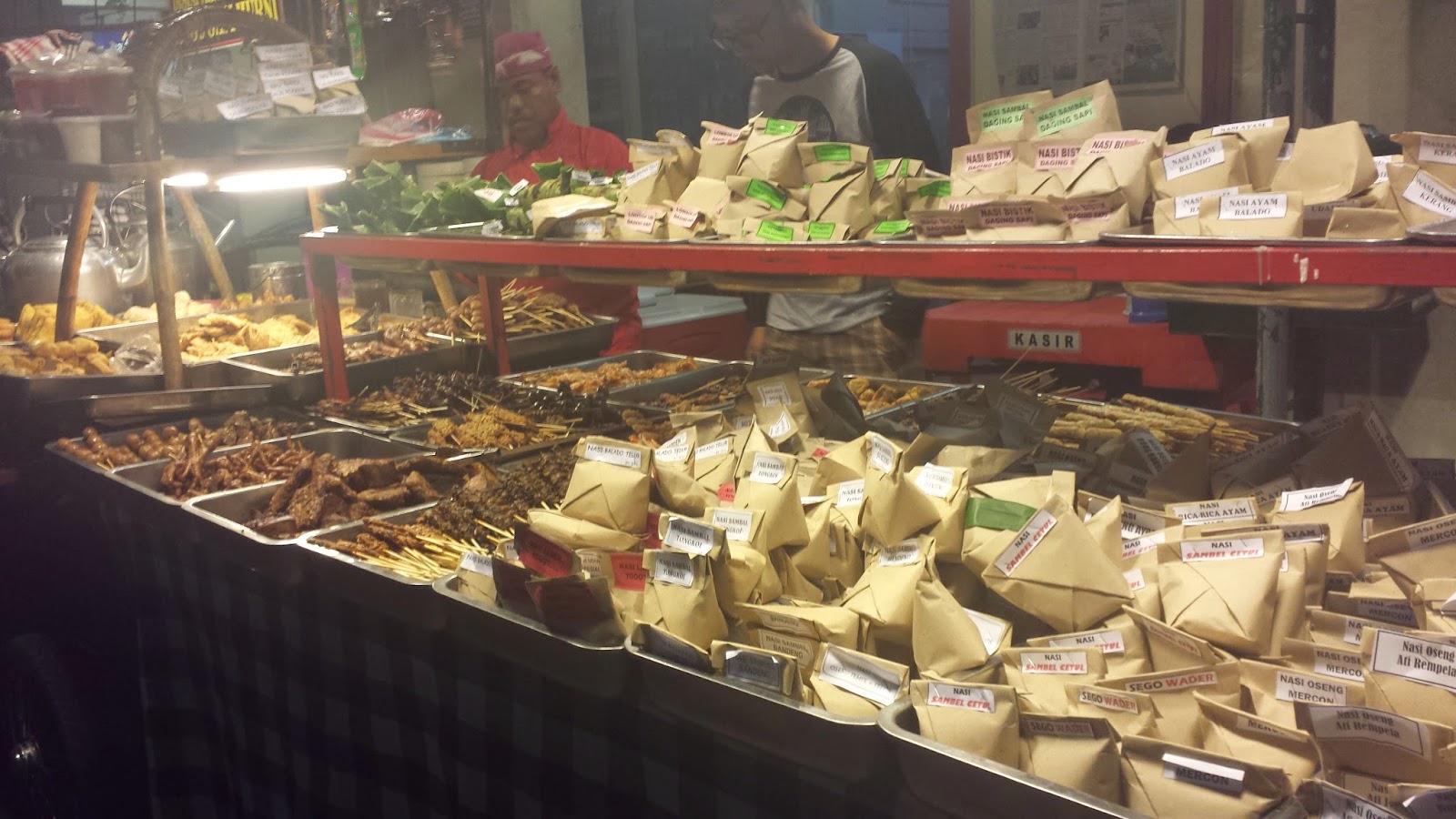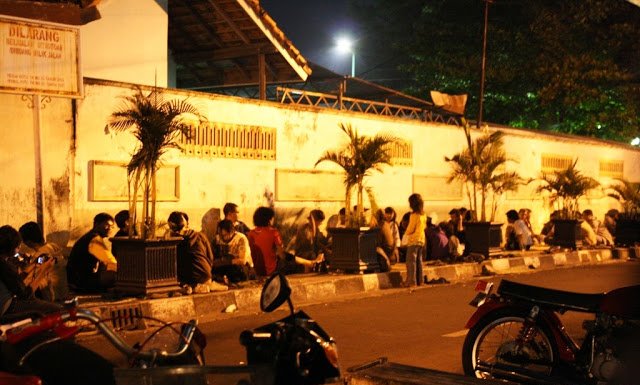 5. Local Traditional Culinary
What better way to experience a foreign culture and lifestyle than through their cuisine? Try out some of these mouthwatering local delicacies instead! Two most famous local dishes are:
Gudeg, which is a traditional dish from Yogyakarta and Central Java. It is made from young unripe jackfruit that has been boiled for several hours in palm sugar and coconut milk. Gudeg is usually served with egg, chicken and rice to complete a local lunchtime meal.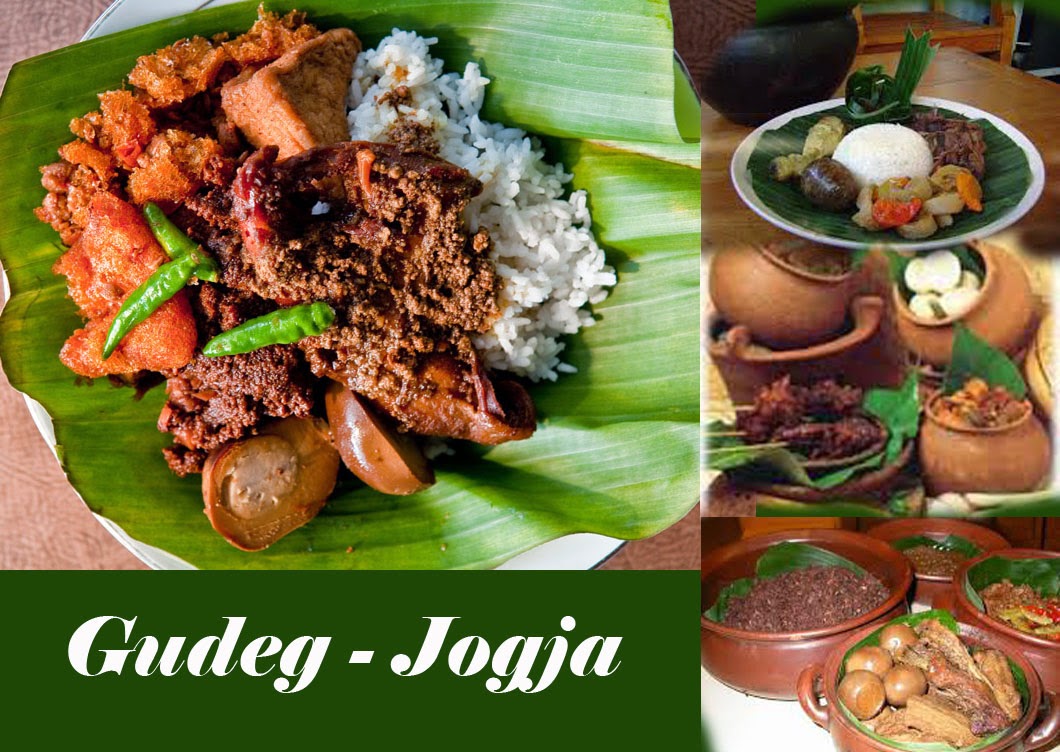 Nasi Pecel is a dish which consists of cooked vegetables and peanut sauce, served with fried tempeh (a fried cake made of fermented soybeans) and rempeyek, a traditional Javanese cracker deep fried with other items like anchovies or peanuts.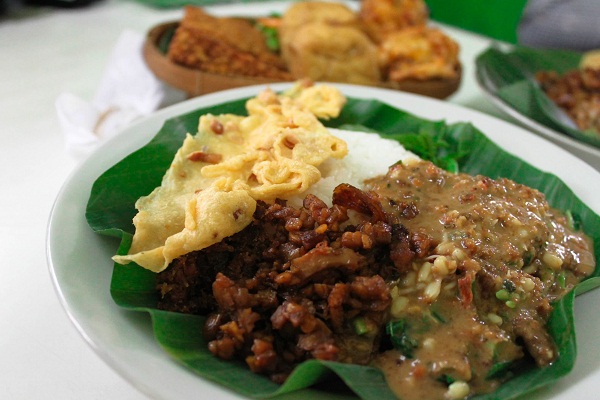 Links:
Indonesia's Some Facts
Language
The language spoken in Indonesia is Indonesian. English is 2nd language especially at the tourist area (or at least understand some English).
Currency
The currency is Indonesian Rupiah (in short: IDR or Rp). Banknotes ranging from 1,000; 2,000; 5,000; 10,000; 20,000; 50,000 and 100,000. And coin ranging from 100; 200; 500 and 1,000. Information of daily exchange rate can be found in newspapers or from the net. Some Indonesia banks provide this on their websites. Credit cards are acceptable in hotels, restaurants, shops and travel agencies.
Voltage
The electric voltage is 220 volts. A standard voltage converter and plug adapter should be sufficient for conversions. Normally, the electrical outlets in Indonesia require a two-prong plug with round prongs (technically known as Type C, E, and F). A plug adapter and phone jack adapter that can be easily purchased at an appliance store.
Office Hours
Business office hours are generally Monday-Friday 9 am to 5 pm. While larger stores and shops in shopping areas operate from 9:30 am to 9 pm, Monday-Sunday. Some minimart (shops) operate 24 hours.
Tax
A sales tax (VAT) of 10% is included in the price of almost all purchases, while service tax is vary, raging from 5% to 11% depend on the outlet. Getting tax refund is rare.
Telephone
Indonesia's country code is +62 and local code for Yogyakarta is 0274. If you want to call ambulance/first aids dial 118, the police 110; fire 113; Information 0274 108.
Time Zone
Indonesia has three time zones—Western Indonesia Time (WIB) which is GMT +7 (covering Sumatra, Java, Madura, West Kalimantan, Central Kalimantan), Central Indonesia Time (WITA) which is GMT +8 (covering East and South Kalimantan, Sulawesi, Bali, Nusa Tenggara) and Eastern Indonesia Time (WIT) which is GMT +9 (covering Maluku and Irian Jaya). Yogyakarta is GMT +8 or 17 hours ahead of US Pacific Standard Time.
Weather and Climate
November is usually in entering rain season. Even though nowadays weather is quite unpredictable. Climate in November around 28°C - 32°C
Tipping
A 11% service charge is included in most restaurant bills, but it's common to round up restaurant bills and taxi fares.